Expert Roundtable Series: Craft a Customer-Centric Online Presence
May 25 @ 12:00 pm

-

1:30 pm
Join us for a roundtable discussion moderated by our expert, Vendetta Media on creating an effective online persona!
Join ventureLAB for a roundtable discussion on How to Build a Customer-Centric Online Presence moderated by our expert, Vendetta Media. This is an excellent opportunity to meet other founders, learn about their challenges, and gain valuable insights from our guest speaker.
As a startup founder, bring forward your challenges and pain points on the topic and we can discuss how to work through them. Don't miss out on this chance to network and expand your knowledge of marketing strategies!
We Will Discuss:
Demographics vs. Psychographics – gain a deeper understanding of your target audience.
Creating an effective online persona
Main areas of focus for YOUR business
Implementation strategy. It's time to take action!
Prior to the event, there will be a pizza social that will allow you to network and get to know other startup founders in attendance.
This event is a must-attend for startup founders looking to enhance their online presence and attract more customers.
Agenda:
12:00 – 12:30 PM – Pizza Social & Networking
12:30- 1:15 PM – Discussion: How to craft a customer-centeric online presence
1:15- 1:30 PM- Q&A
Interested in a one-on-one meeting with ? Register for the event to express your interest and we will work with you to set up a meeting.
A message from our Marketing Expert, Steve Kirk at Vendetta Media:
Oh no…it's time for another bio…
So I'm just going to come clean with you here. As I copy/pasted another generic bio about me, something about it felt wrong. I'm not sure exactly what it is, however I believe that you deserve better than that. So what did I do when it was time to write something super special for all of you? I hopped on Chat GPT and asked it to whip something up for me…however that still didn't exactly capture what I wanted to say.
So with that, we are going to throwback to 2022 and I am going to write you a non A.I. supported introduction that is truly from the heart, and that I refuse to write in the third person.
Let's get the boring stuff out of the way. My name is Steve Kirk, and before founding Vendetta Media Group six years ago, I came from an extensive and decorated background in corporate sales, real estate and marketing. As I'm sure many of you can relate with, I thoroughly enjoyed this past life, however I intrinsically felt like I was capable of providing more value in the world, and that's when Vendetta Media Group was born.
Since then, I have consulted with countless brands, and have provided various marketing services for companies such as Century 21 Leading Edge (Canada's largest, and now most successful Century 21 franchise EVER), Big Brother's, Big Sister's Toronto, ventureLAB, Century 21 Canada, Caldwell and Deighton Associates just to name a few..but most exciting of all, thanks to this round table, now I get to work with/share ideas with all of you.
In a marketing landscape that is evolving faster than what we could even comprehend 10 years ago, staying up to date, sharing ideas and collaboration in the truest sense of the word has become paramount when ensuring your business is not getting left behind. I believe this starts with crafting an effective digital persona and giving your brand the appropriate foundation to achieve even the wildest goals you have created for your business, which is why I'm so excited to share ideas with all of you.
This will be a high impact initiative for your business, and I look forward to working/learning with each and every one of you.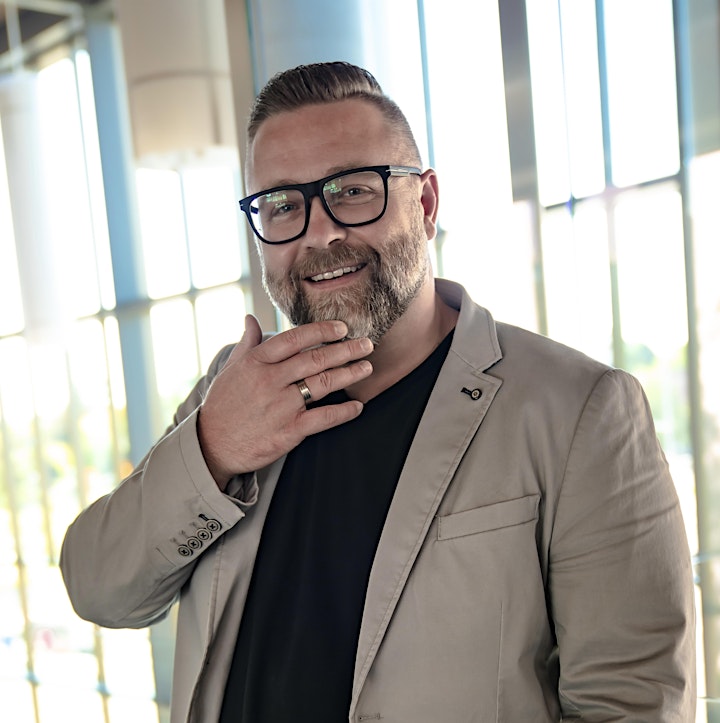 Photo/Video Disclaimer
ventureLAB events are being photographed for educational and marketing purposes. If you do not wish to be included in these photos/videos please let a ventureLAB team member know as soon as possible so that we can omit you from the photos/videos.