Introduction to Photogrammetry Maker night – In Person Event!
January 19 @ 4:30 pm

-

6:30 pm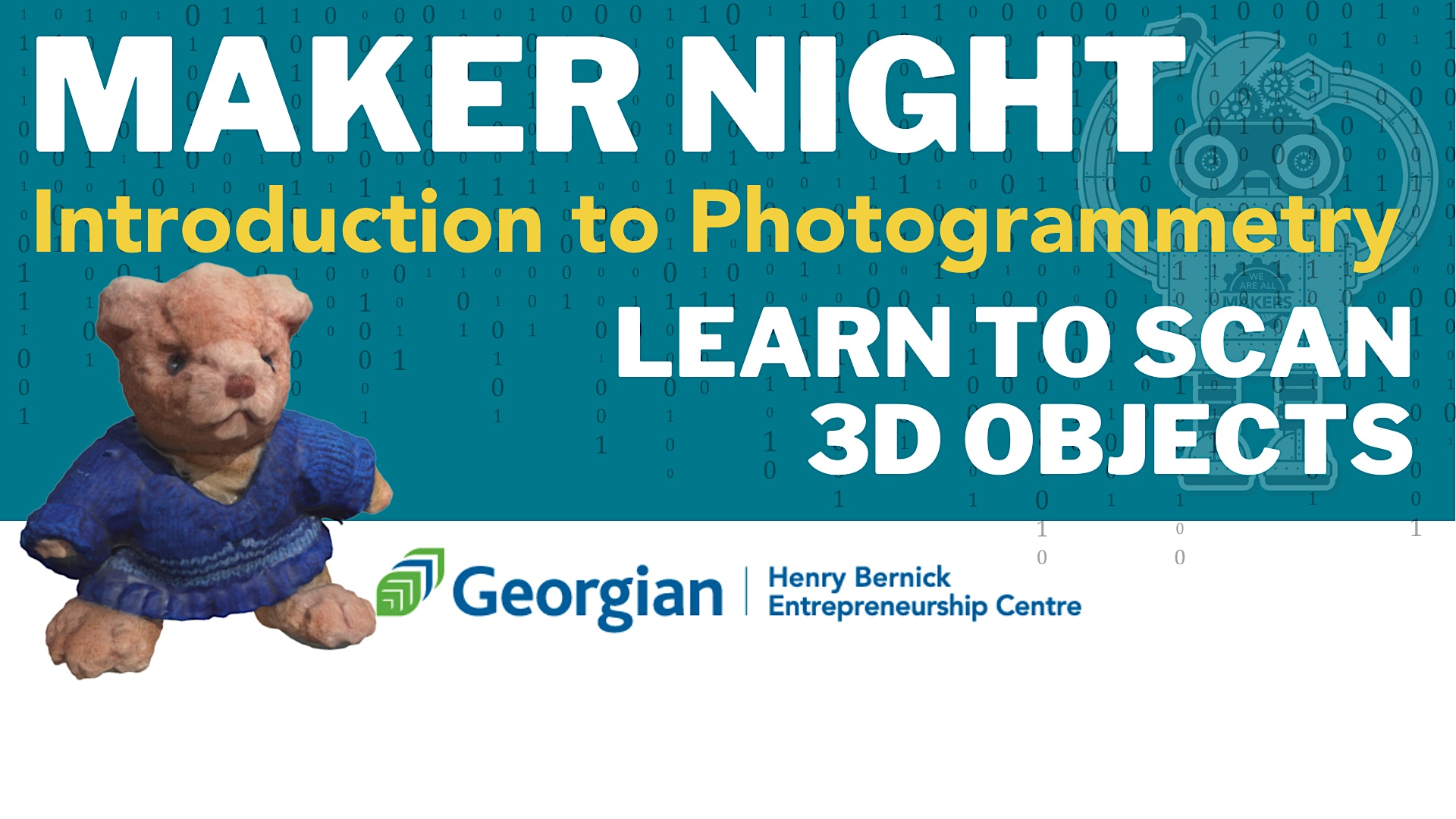 Learn to scan objects and create 3D objects using Meshroom, ScanAmaze, or PhotoCatch
Calling all Georgian College students!
We are hosting a brand new Maker Night on campus, we will learn to 3D scan! Using our cellphones we will take an array of photos to upload to Meshroom, ScanAmaze, or PhotoCatch.
Join Virginia and Steve Benoit one of our amazing part time Professors in Computer Studies.
Photogrammetry is a scanning process to create a 3D object from a series of
images. In this process, pictures are taken from all angles of the object being
scanned. The images are then fed into a computer program that analyses the
images, identifies matching points in the images, and creates a 3D model from
the images. The resulting model can often be exported in a variety of formats
suitable for social media, game environments, and simulations.
The objects to
be scanned can be as small as a bug, or as large as a building.
Requires no prior programming experience
Things to bring:
You will need to bring your own laptop to this event with an NVIDIA card (most have this)
Camera/cell phone camera
Cable for camera/cell phone to transfer pictures to a computer
Item to scan – something not shiny and not transparent, a small fake plant (it will be too cold for real ones), stuffed toy, rock, small sculpture, head of broccoli.
access to their email to verify new free account on ScanAMaze
We're celebrating a return to in-person events, there will be pizza and beverages 🍕🤗