Most CEOs are obsessed with progress. But Mark Palmer has long been focused on the lack of it, at least when it comes to efforts in Canada to adapt faster to climate change and address the many issues of concern that are beginning to emerge as the world warms and water levels rise.   
"I think the future of water is not just managing quantity, but quality, as well," says Palmer, the President, CEO and Executive Director of the Greenland® Group of Companies.
"Climate change, and some of the events we're seeing now, are unpredictable," he adds. "My biggest concern is inertia, but I'm seeing signs that the private sector can have a bigger role to play. I think from a health and wellness perspective, it's crucial because it really affects us all."
Palmer has built the award-winning environmental engineering and technology enterprise with a focus on developing niche, science-based solutions that have a social impact—everything from projects in the alternative energy and low-impact development sectors, to Internet-based tools and machine learning analytics to help manage complicated environmental challenges.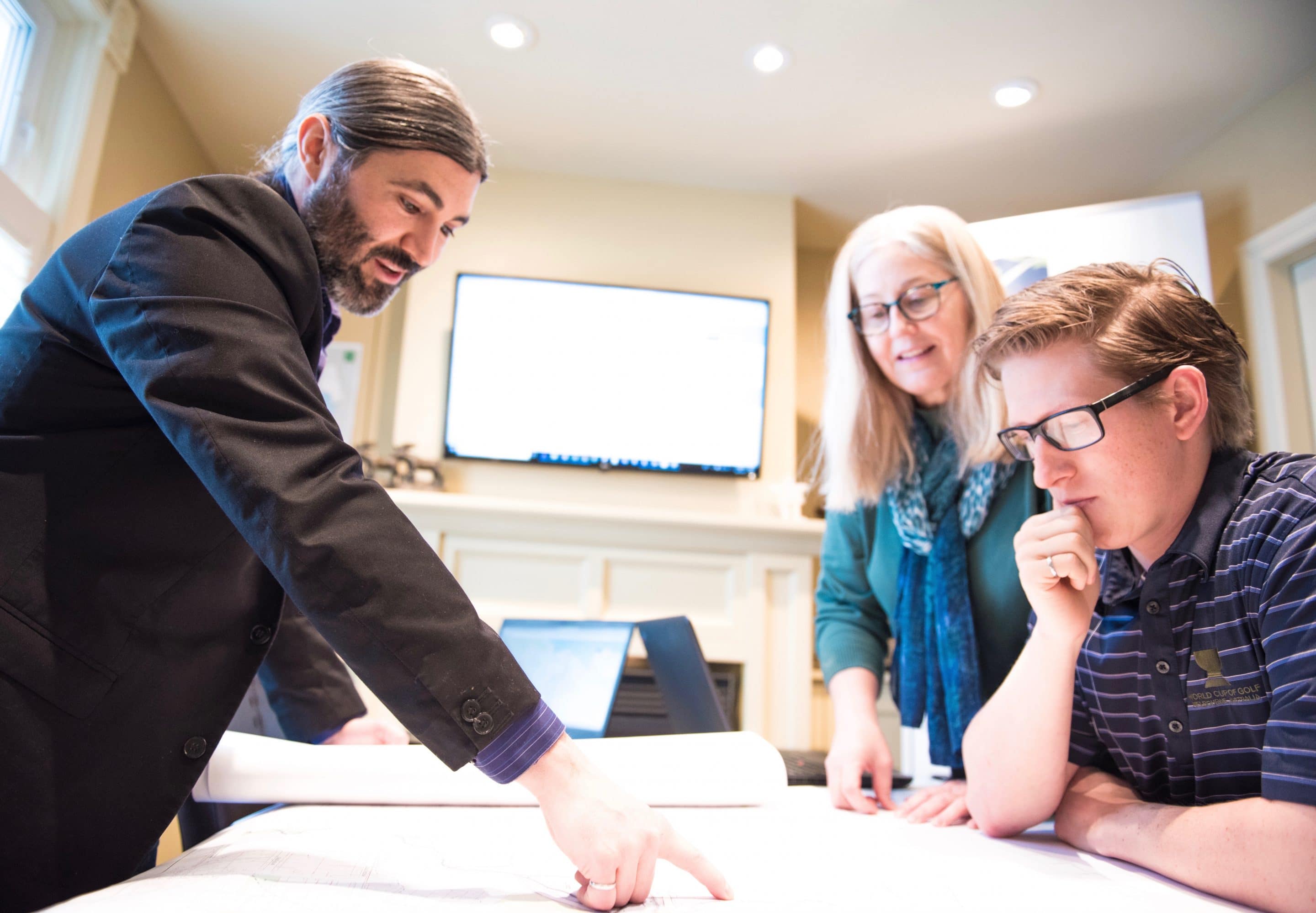 In 2015, for example, Greenland
began developing new, web-based and open data modelling platforms for the watershed management and land development sectors, as well as the pipeline and mining industries. Machine learning intelligence features were integrated into the designs, along with developing analytical models to predict climate change impacts (and opportunities).  
The next updates to this unique 'toolbox' are being developed in a partnership with project teams affiliated with the University of Guelph, University of Waterloo, University of Alberta, Penn State University and Lund University (in Sweden).
Since 2003, Greenland has maintained an active network of academic research affiliations, relationships across technology incubators such as Communitech in Waterloo, Ontario, and amongst several small and medium-sized enterprises (SMEs) developing complementary data management systems and commercial products.  
"This business strategy was tested (successfully) during the Great Recession. That is, if we were going to remain competitive, we would need to create a way for SMEs with ecosystem goods and services to work together and not be competitive in terms of what we offer. They bring something, I bring something and we combine the technologies into something innovative. These strategic alliances give us scale and mean we don't need to take on multinationals. For example, a big company's Achilles heel can be not adopting innovation fast enough as a core ingredient of its mission statement."
Needless to say, Greenland is not your typical engineering and technology firm. Growth last year was more than 35 per cent, with ongoing success driven both by dedicated staff and Palmer's entrepreneurial vision for the 50-plus person organization. That includes engineering practices and research associates affiliated with universities in Canada, the U.S. and Europe.
It turns out those aspirations have municipal scope, as well.
Palmer (with other partners) intends to build his own version of Communitech in the heart of Collingwood, a planned 30,000 sq. ft. space for start-up businesses and growth-focused firms to collaborate on new ideas, support each other's development, provide mentoring and further Collingwood's evolution into one of Ontario's most dynamic technology hubs—and one of the most unassuming, given the town's reputation as a four-seasons, active lifestyle hotspot. Developing a cluster of companies in Collingwood dedicated to producing cutting-edge health and wellness (including water) technologies will be a key focus of the project.
"The vision for the Innovation Hub is to be a centre of gravity where I want bright local minds to have access to a world they couldn't otherwise contemplate coming from a small town such as Collingwood," Palmer explains. "The SME partnership business strategy can also attract talent here, as well."
Indeed, Greenland has not only focused on attracting and inspiring employees with challenging work and the potential to make a direct impact on the world around them, but is committed to providing them with the opportunity to enjoy the many lifestyle benefits that Collingwood and the South Georgian Bay area have to offer.
"Greenland is progressive and innovative in terms of family and work-life balance," says administrative assistant Kate Van de Laar, who joined the company as an engineering affiliate a year ago after relocating to Collingwood from the Greater Toronto Area.
"In my interview they said, 'We know that if we're going to hire smart people who want to move to Collingwood to work for us, then we're going to be progressive and allow them to be outside and be with their families and ski and play golf and hike.' We were only coming up here on weekends, but to be able to say we can live here because there are jobs here for us, that's amazing. There is the potential to have great employment here for the rest of your career."
Professional engineer George Yang has been with Greenland for more than a decade, after he and his family also relocated from the GTA. He hasn't looked back since.
"Moving to Collingwood changed my life," he says. "At Greenland, I can use my abilities and my knowledge to serve people and help the environment. Greenland is like a family. The people who work here love it."
It's safe to say their employer is working diligently to ensure they can continue working on exciting new projects. As Palmer keeps his innovative sights set on finding new ways to protect people and the environment from climate change-related issues, such as increased flood risks, he's also looking to leverage Big Data and the Internet-of-Things to improve predictive models and make it easier for Ontarians to more effectively manage the environment around them.  
"If you have good data, your algorithms can learn," he points out.
"We're in an era now of machine learning intelligence, which is exciting because when a computer model starts learning, it takes out uncertainty factors. Greenland has proprietary tools in hand, but the future for Canada is the sensoring and clustering side of open data management. Maps are fine, but we have to be quicker to adapting with real-time sensors. My vision for Greenland is to be a global leader in this field, which aligns perfectly with our social enterprise brand, too."