Business Support Partners
The Town of Collingwood works closely with various partners to provide exceptional business support to business owners and entrepreneurs.
The Economic Development team has created an online resource that maps out many of the key partners and resources depending on your business needs and stage, from idea, to startup, to maturity.
Learn more about the service offerings of the various providers below:
Small Business Enterprise Centre
The focus of the Small Business Enterprise Centre is to provide support to start-up and existing small business enterprises during their development, retention and operation.
They provide entrepreneurs with easy access to business consulting services and information covering management, marketing, technology and financing. The office is staffed with dedicated business professionals who help you determine what you need to do before, during and after launching your business. The Small Business Enterprise Centre is operated by the Town of Collingwood, and services South Georgian Bay municipalities.
Town of Collingwood Economic Development Team
Acting as business curators, the Town's Economic Development team supports entrepreneurs by connecting them to the most relevant service providers, content, and resources to help their business succeed and grow. The Town also operates the Business Development Centre on Hurontario St (services by appointment only).
The team specializes in searching for the perfect location for your business or development opportunity, whether it be purchase, lease, or colocation.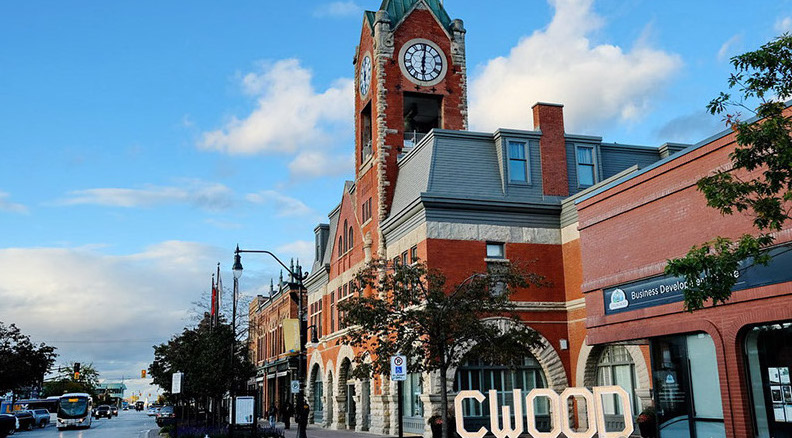 Community Futures South Georgian Bay
Community Futures South Georgian Bay is a not-for-profit organization sponsored by Federal Economic Development Agency for Southern Ontario.
Their mandate is to develop and diversify the local economy.  They are a one-stop business resource for new and expanding businesses and offer:
Business loans up to $250,000
Coaching/mentoring program
Business counselling
Support for community economic development
Collingwood Downtown Business Improvement Area
Collingwood Downtown is a Municipal Local Board established for the main purpose of revitalizing the central business district of the Town of Collingwood.
The association is funded by a levy placed on the property taxes of each owner within the designated boundaries. The budget is presented to the general membership each year for discussion, with final approval by Council.
Georgian Bay Accelerator
The GB Accelerator program is an intensive six month program fully customized to the needs of your team and business. A highly-targeted strategic plan is developed by our experienced coaches following a deep dive of your business. You will have the opportunity to work with our senior leadership team (coaches, mentors and industry experts) who are dedicated and passionate about helping innovators in our community. Tap into the GB Accelerator program to rapidly grow and scale your business.
Georgian College
The John Di Poce South Georgian Bay Campus offers state-of-the-art facilities and a close-knit culture that allows students a chance to receive one-on-one time with faculty and staff. Located in a picturesque setting in Collingwood, the South Georgian Bay Campus is easily accessed by local transit.
County of Simcoe Economic Development Office
The County of Simcoe's Economic Development team is responsible for the attraction, retention, and expansion of businesses and business opportunities within Simcoe County. The Economic Development Office works with Simcoe County's sixteen municipalities, including Collingwood, and with regional service providers to help businesses thrive and grow.
South Georgian Bay Tourism
South Georgian Bay Tourism, is an official In-Destination Education Organization for the Blue Mountains, Clearview, Collingwood, Meaford and Wasaga Beach