Morgan D'Aloisio has ten years of experience working with children. During the pandemic, she decided to get her yoga teaching training, which changed her life drastically. Yoga made her realize how important it is to implement positive beliefs and mindsets into one's daily lifestyle and habits. With her experience teaching and working with children, she saw a gap and wondered why these practices weren't being taught earlier in life. This realization led to the creation of Open Minds.
Mission to Help Youth
During the rise of COVID-19, Morgan offered online after-school programs to provide children with the opportunity to engage and connect with each other – even during a pandemic. As a supply teacher who taught virtually, she saw the children becoming uninterested in learning and struggling with their mental and physical health. She started offering one-hour, after-school programs and played virtual games to get the children to "feel that zest again of just wanting to have fun," says Morgan. The success of the after-school programs led to the development of small in person pod programs in St. Catharines and in a rented studio in downtown Collingwood.
For the duration of six weeks, the program would have weekly themes related to mindfulness and movement. There were ten kids in the program who learned about positive mindset practices, movement, yoga, art, and eco-sustainability. In addition to the pod programs, Morgan also offers one-on-one mentoring for children of ages 11 and up. At the time, Morgan was driving back and forth between St. Catharines and Collingwood. Once she got hired on the Collingwood school board, she decided to move to the area to keep expanding Open Minds and teaching yoga.
Through one-on-one sessions with children, Morgan was able to understand the children's needs at each age. She began to organize a weeklong teen retreat for ages 12 and up, where it allowed teens to understand their inner spirits, expand their minds and learn tools she wished she had learned at that age. Topics included; boundaries, love languages, breath, menstrual cycle etc. It was important to Morgan to create a safe space for everyone so they felt comfortable to share, connect with each other and express themselves the way they wanted to.
"It was really important for me to provide a safe space, and it was absolutely beautiful to see all of their work; towards self-discovery, transformational learning and healing."— Morgan D'Aloisio

Currently, Morgan is running Open Minds on her own, but she states that she would love to see it expand in the future amongst individuals who have the same mindset, values, and passions as her.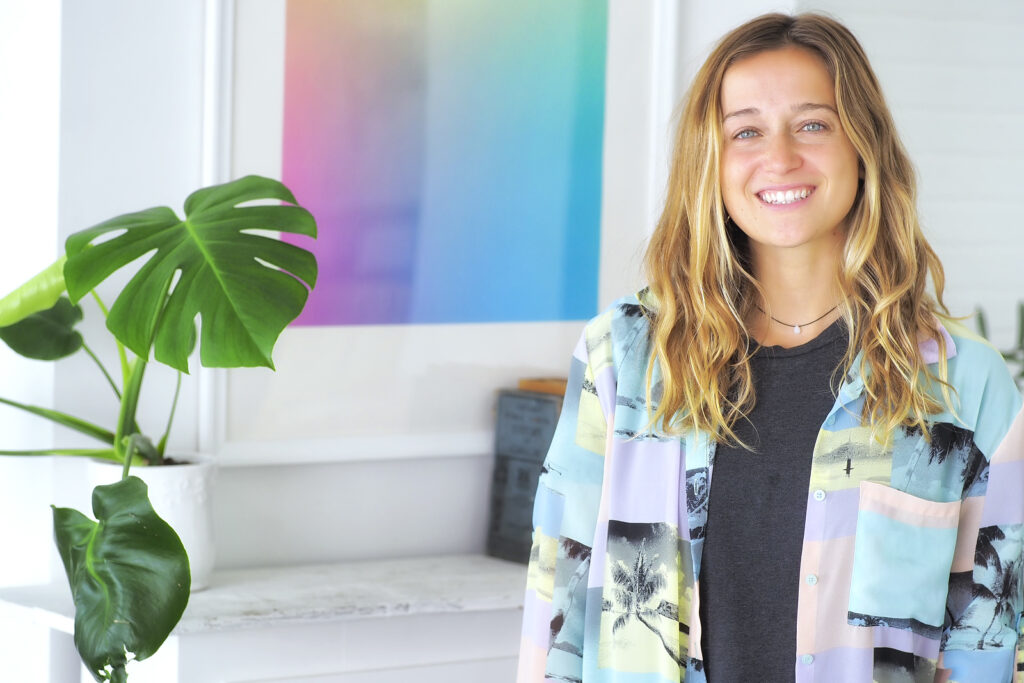 Manifesting A Life In Collingwood
Morgan grew up in St. Catharines. After graduating from Brock University with a combined bachelor's in education and degree in Child and Youth Studies, Morgan moved to Burlington, with her family. She started supply teaching for Niagara and Halton Catholic School Board. Suddenly, Morgan had a few close relatives pass away within that first year and found the adjustment of moving to a new city and starting a new job difficult. Morgan found the practice of hot power yoga to help ground her and help her cope with her family's loss, and mental wellbeing. On weekends, she would drive up to Collingwood to visit some of her friends and explore the area. She would take advantage of the outdoor experiences that Collingwood had to offer by swimming, surfing, and hiking.
"There was just something about the energy of the water, community, and people that just lured me in," says Morgan.
Morgan realized that she wanted to live and teach in Collingwood and started looking for teaching jobs in the area. Eventually, during the pandemic, she was hired onto the public-school board and has had a comfortable transition into the Collingwood lifestyle.
Morgan's Other Ventures
Before Morgan started Open Minds, she ran a sustainable clothing brand called Lay It On Me for five years. Throughout university, Morgan was an avid thrift shopper and accumulated a collection of clothing that she decided to start selling. Eventually, others began to donate clothing for Morgan to resurface back into the community. She created a system in which, depending on the value, a percentage of the donation would be received off anything bought within the community closet built by Morgan. It was a fun adventure for Morgan as she would have friends model the clothing, have photoshoots and sell the clothing on her Instagram and seasonal pop-ups. Morgan is a huge advocate for slow fashion and believes that there isn't a need for us to be producing more clothing.
"There's so much [clothing] already on the planet for us to lay them on to each other," says Morgan.
She organized a sustainable pop-up in Collingwood, where she sold all her second-hand inventory and donated the things that didn't sell. After this, Morgan started focusing all her energy on Open Minds.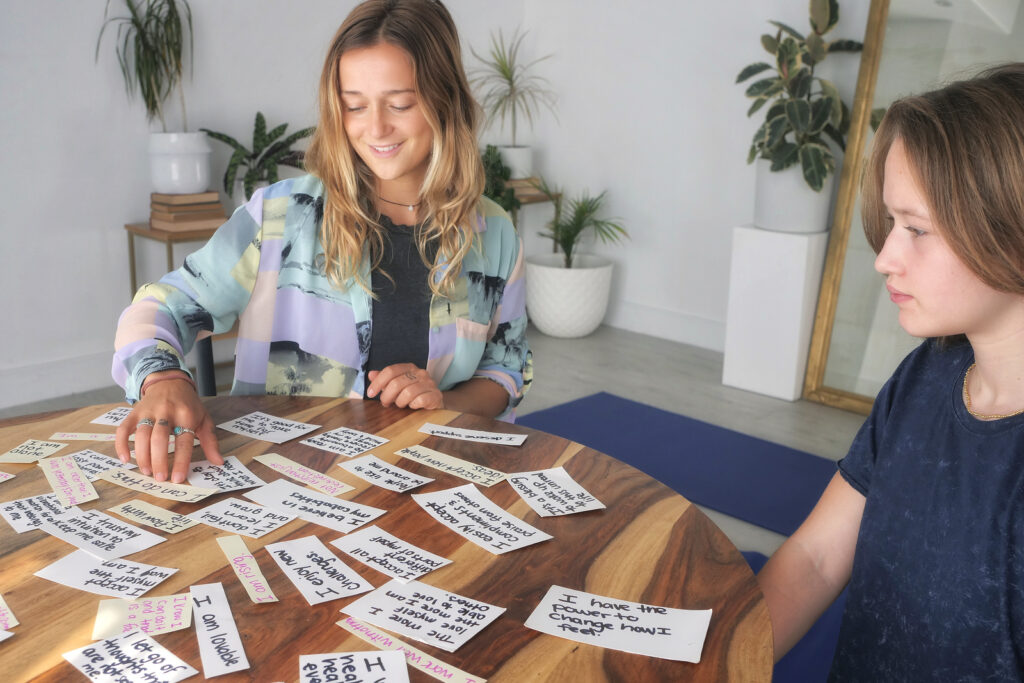 Looking Ahead
As a new business owner, Morgan is still learning a lot. She notes, "Trial and error is huge at the [initial] stage." When she first came to Collingwood, she met with Tim Newton of the South Georgian Bay Small Business Enterprise Centre (SBEC). With the help of Tim, Morgan was able to create her first business plan. She established the goals and time frames associated with Open Minds, stating that, "That process really helped a lot, I learned so much."
Morgan will be offering in-person Open Minds programs and mentoring sessions for September and October. She also plans to offer virtual mentoring and programs in the winter and in-person, after-school programs in early spring. Morgan will also be a part of a few yoga, surf and healing retreats over the winter in Guatemala and Mexico, where she dedicates her time and energy. Morgan is currently applying to a master's program in Psychology and Art of Counselling at Yorkville University. Upon completion, she feels it will help shape her to better support and serve her community. "I am applying for my master's and doing it solely to broaden my scope of knowledge in this field to better serve families, adults, and youth," says Morgan. Morgan plans to do her practicum at Collingwood's Secondary High Schools. With the evolution of her brand, Morgan is planning to continue offering more programs that can help expand the minds of her community and eventually have a home location/hub where she can offer her services.
For more information on Morgan and her programs, visit her website.
For more stories like this one straight to your inbox, subscribe to our weekly Collingwood 60-Second Business Update.
Photo Credits: Dave West Photography